10 Greek Snacks to Take Your Taste Buds on a Trip
Greece is one of my top 5 places to visit, which means I hope to get over there in the next ten years or so. This series of beautiful islands in the Mediterranean is a huge tourism hot spot. And for good reason. The weather is wonderful, the landscape is gorgeous and the food is amazing. It contains one of the world's "blue zones", an area where people have the longest life span and its written language is the oldest one still in use today.
Weirdly enough, though the English speaking world calls Greece, Greece, it's actually known officially in Greece as the Hellenic Republic, or Hellas.
1. Fourel Honey Candy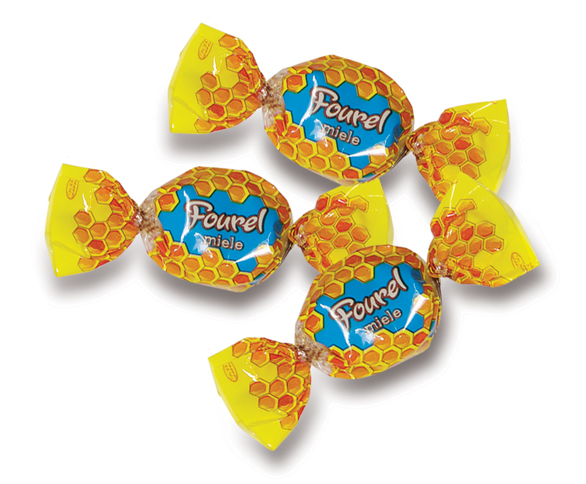 The Greeks used to refer to honey as the "nectar of the gods". Greek honey is often regarded as the best in the world due to the country's year-round optimal climate, diverse flora, and large number of bees. Now you can have some of this honey in candy form. Fourel's Honey Candy is a hard-boiled candy filled with honey at its centre. The pleasant, sweet taste of these small treats will leave you wanting more.
2. Moustokouloura Cookies
Have you ever had grape cookies? And I don't mean raisins. Mousokouloura, or grape molasses cookies, are one of the more unique Greek snacks. Grape molasses is made by simmering grape juice until much of the water is evaporated, leaving you with a sticky, syrupy substance. The grape molasses is mixed with other, typical cookie ingredients, as well as some spices and honey to sweeten, then shaped into what often looks a bit like donuts. The unique flavours blend together to create a cookie that is perfect for pairing with coffee.
3. ION Break Bars
ION is one of Greece's most popular chocolate companies. One brand of chocolate bar they produce is called Break. Break features some regular flavours: milk chocolate, hazelnut, peanut, and raisins and nuts, but they also have a few unique flavours. Among them is almond with lemon and orange (chewy pieces of the fruit are scattered throughout the bar), and caramel white chocolate with added honey caramel, almonds, and blueberries.
4. Triplo
The Triplo bar is a bubble-like chocolate bar with a thick, crispy layer of wafer at the bottom. Bubbles of hazelnut filling top the wafer and are coated by a thick layer of milk chocolate. These hazelnut bars are to die for.
5. Mastiha Gum
Not technically a snack, this gum makes our list anyway. Mastiha gum has been used forever, from the most basic version being the sap of the mastic tree that the ancient Greeks would chew. Mastiha chewing gum uses natural ingredients and no added flavours to provide you with a similar chewing experience. The flavour is sweet and likened to a rose flavour.
6. 7 Days Mini Croissants
What's better than a croissant? A croissant filled with chocolate! What's better than a croissant filled with chocolate? A bunch of mini croissants filled with chocolate! 7 Days is a company with the catchphrase "bakery in a bag". They produce these bags of mini croissants stuffed with a chocolate filling that are perfect for tea time.
7. Bergamot Jelly Candy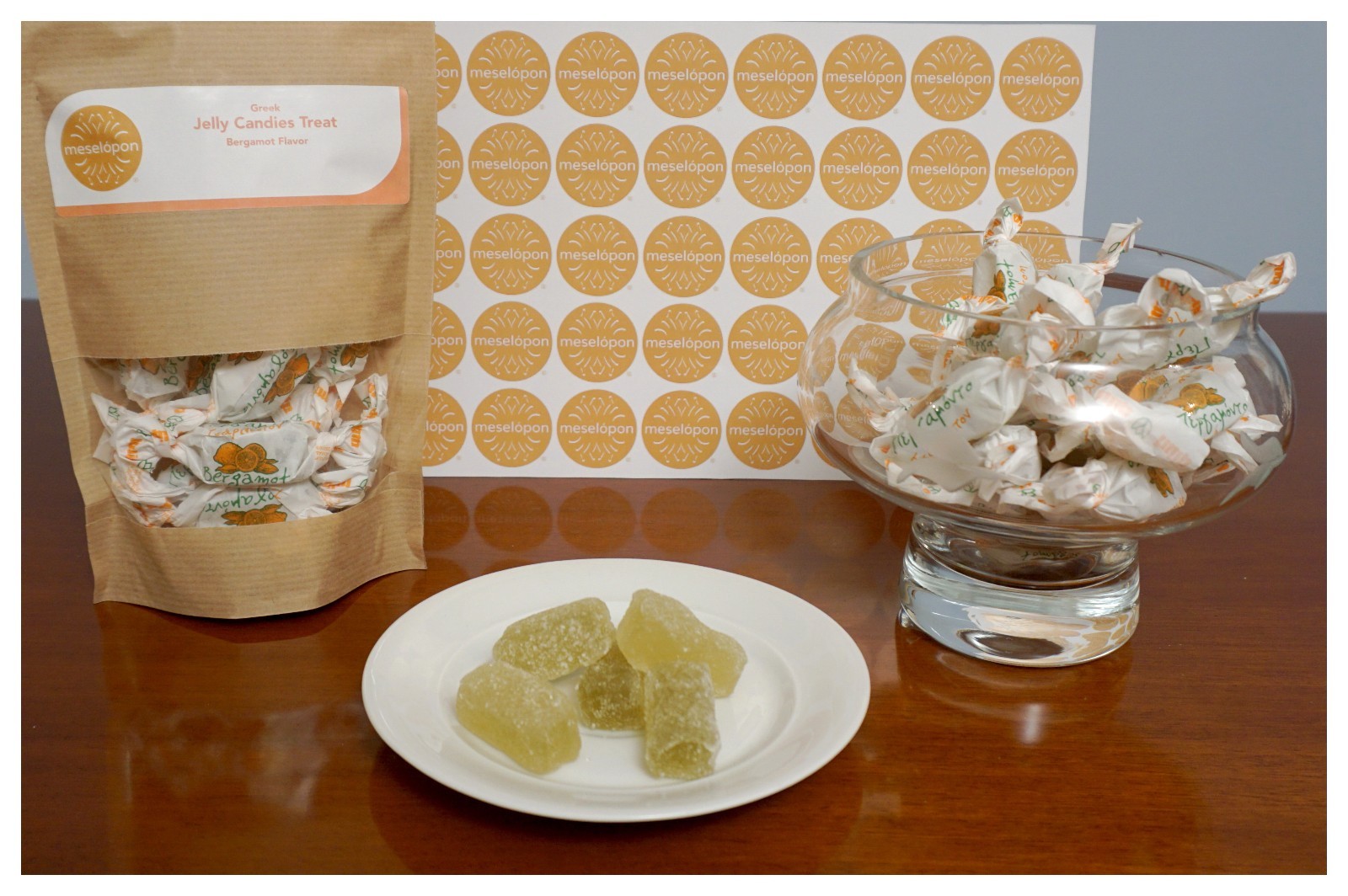 Bergamot is a citrus fruit that looks either like a green orange or a very round lime, depending on how you look at it. Rather than eating the bergamot fruit, it's used to flavour things. Oils from the rinds as well as the flesh can be used in flavouring. The bergamot fruit is what gives Earl Grey tea its flavour. The flavour of this fruit has been infused in jelly candy, so now we can all treat ourselves to tea flavoured jellies.
8. Merenda
Merenda is Greece's Nutella. This hazelnut spread is used on anything and everything that Nutella is. It's said to be more hazelnutty than Nutella. And specialty versions exist, like Merenda Oreo.
9. Peanut Halva

Halva is a dessert made from sesame paste or nut butters. It can have whole nuts in it as well. Halva is a sweet dessert commonly found in Greece and other countries. Olympos is a company that sells a peanut halva. It's light and melts in your mouth. As long as you don't have nut allergies, what's not to love?
10. Sesame Bar
Pasteli is a common snack throughout Greece and other countries as well. Made by binding sesame seeds into a bar with honey, this snack is healthy and sweet. Olympos has a version with almonds to the mix to give an added crunch and substance to this classic snack!
Which of these Greek snacks is your favourite? Which would you most like to try? Let us know in the comments!
Make sure you check out these snacks from Spain to satisfy your cravings!
And don't forget to visit the Snack Map!
---
Some of the links in this post are affiliate links. This means if you click on the link and purchase the item, I will receive an affiliate commission. All opinions remain my own.